The drill pipe hydraulic power tong is applied to oil field operation. It can ensure operation satey and save labor of workers, improving the operation efficiency. This power tong has the following features:

1. Using pneumatic power to shift and drive backup tong;
2. It is integral mechanism made by spin tong and torque tong;
3. Changing tong allowed during operation;
4. New or old pipe joint could be clamped reliably;
5. Both directions could run the maximum torque and rotation speed.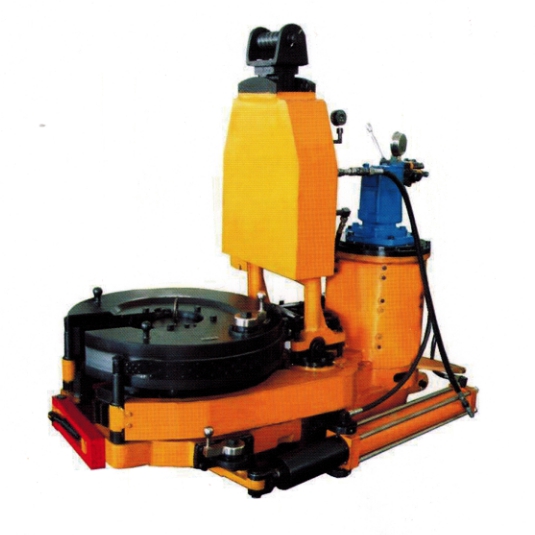 Conventional Hydraulic Drill Pipe Power Tong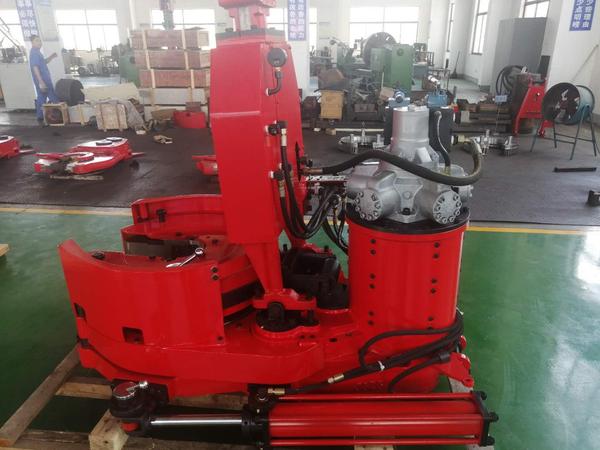 Hydrauluc Drill Pipe Tong with shifting cylinder
Main Technical Parameters
| | | | |
| --- | --- | --- | --- |
| Model | ZQ127/25Y | ZQ203/100 | ZQ203/125 |
| Range of power tong | 2 7/8"~5 1/2" | 3 1/2"~8" | 3 1/2"~8" |
| Rated torque of high gear | 3500N.m | 9500N.m | 10000N.m |
| Rated troque of low gear | 25000N.m | 100000N.m | 125000N.m |
| Rated speed of high gear | <=65 r/min | 40 r/min | 33r/min |
| Rated speed of low gear | <=10 r/min | 2.7 r/min | 2.2 r/min |
| Rated system pressure | 16MPa | 16Mpa | 18Mpa |
| Maxiumum flow | 120L/min | 114L/min | 120L/min |
| Dimenison(mm) | 1250*780*1000 | 1700*1000*1400 | 1750*1060*1680 |
| Weight(with backup tong) | 650kg | 2400kg | 2500kg |